W³ – WIDE WORLD WILDERNESS
An association for life in symbiosis
The association "W³ – WIDE WORLD WILDERNESS" protects and preserves wilderness areas worldwide for the benefit and love of the earth and humanity, in harmony with the cosmos. It creates places of healing and encounter for the promotion of a harmonious way of life as well as an active cultural exchange.
THE VALLEY OF THE NEW EARTH - VALLE DEL NUEVO MUNDO
Within the past few years, we've been given the opportunity to embark on the journey for our first big project.
Together we have purchased 1,140 hectares of wilderness area in the faraway land of Patagonia, the Chilean south, with the aim to preserve this piece of land in ist original state. It lies directly adjacent to a 50,000 km² large, contiguous national park.
Huge rivers, untouched primeval forests, picturesque meadows and mighty glaciers characterize this landscape area.
We call it "Valley of the New Earth – Valle del nuevo mundo".
A foundation has been created as well as a co-creative corporation. This allows us to ensure a permanent protection and conscious development of this magical place.In doing so our aim is to connect people and nature and to create spaces of encounter and places for healing.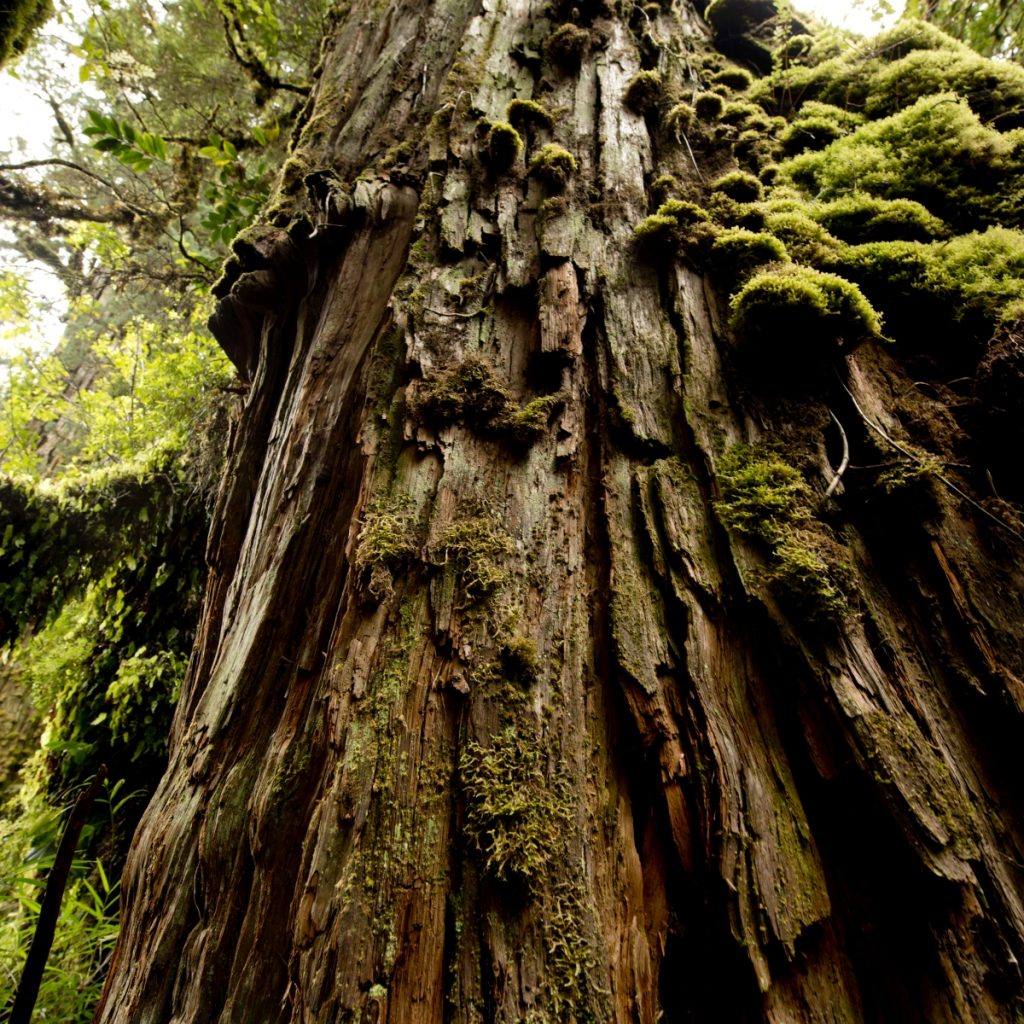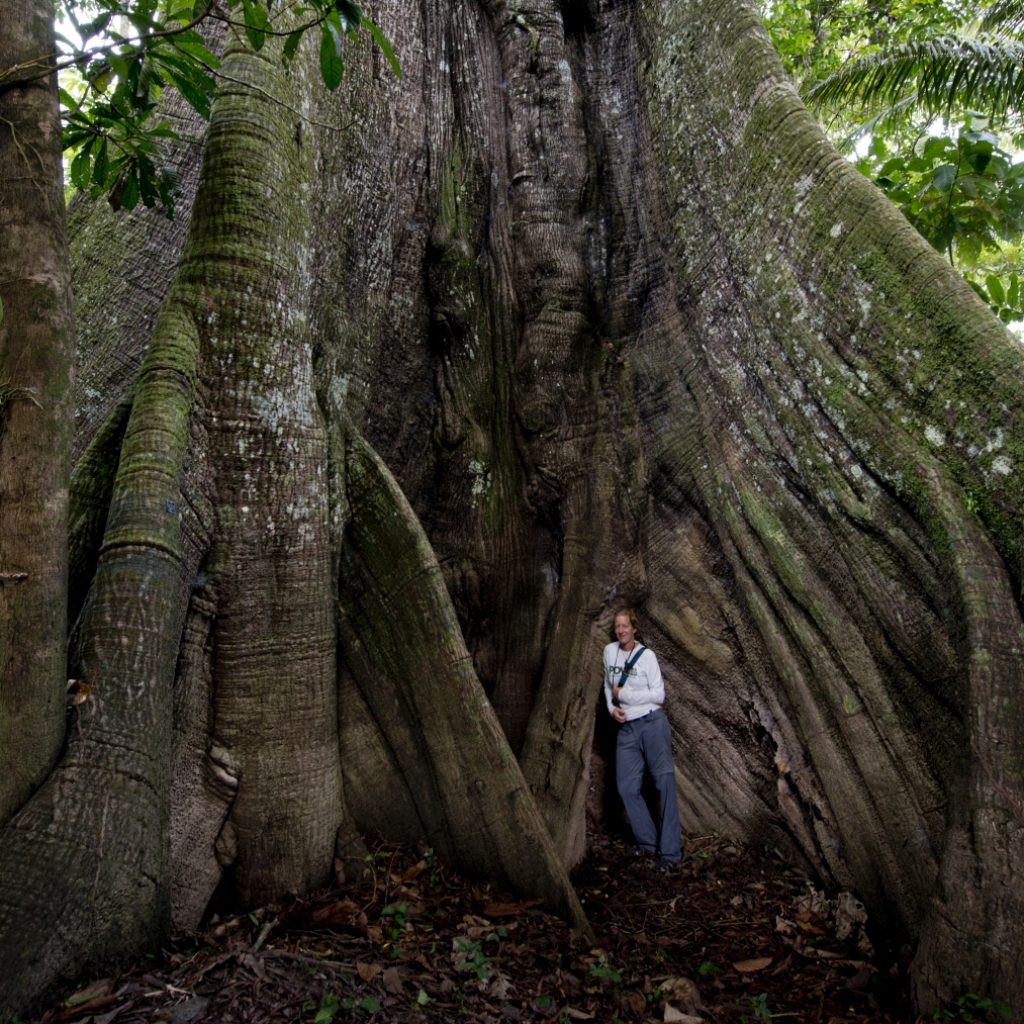 Trees can receive and transmit the whole universe of free energies.
They are the sages of the new time. They support us in this time of change and beyond.
In 2021, inspired by the artist and president of our association, Gudrun Kargl, we founded the first Tree University worldwide in the "Valley of the New Earth", in Patagonia. Guided by the Tree University's teachings, we go forward recognising and enthusiastically. We spend time with nature and listen attentively to what the trees have to tell us. We incorporate the knowledge and wisdom gained into our daily lives in order to proceed in a meaningful and mindful way, in harmony with nature. 
Our journey takes three days either by foot or on horseback, setting off in Lago Verde, passing through primeval forest, following the river upstream, crossing it several times. By doing this, we attend the "lectures of trees", that are up to three thousand years old. 
In order to internalise all learnings we keep an open heart, take in nature, breathe fresh air, marvel and love. We finally arrive at the source, our house at the end of the valley.
Here we stay, rest and create. Finally we leave the valley alongside the river downstream. These studies are a cycle that conclude with no title, but with life-shaping experiences. 
Our aim is to establish more tree universities. If you are interested, please contact us: presidente@3xw.global
W³ – WIDE WORLD WILDERNESS cooperates with the following associations:

WAYS OF FREEDOM
The association "Ways of Freedom" opens gates, creates spaces, accompanies and inspires people.
www.waysoffreedom.org
Academy SOUL-Leadership & Consciousness
www.soul-leadership.at
With love and gratitude we feel connected to the each other, to earth, nature and life. Out of this connection, miracles can happen, the seemingly impossible becomes possible, allowing for magical, heartfelt projects to manifest. 
We are delighted you'll become a supporting member of "W³ – WIDE WORLD WILDERNESS".
Please submit your application for an annual membership by Email. You can download the application form here. Once completed, please send the file to: presidente@3xw.global. We will contact you as soon as possible. 
The annual membership starts at the beginning of spring, March 21 of each calendar year.
You have the choice between three different annual memberships:
"Seed" for € 44,00
"Seedling" für € 444,00
"Tree" an optional amount above that, free for you to choose
Regardless of your financial possibilities, all three membership types represent an equal opportunity for participation in our association. Our association W³ – WORLD WIDE WILDERNESS will use the entire amount of your contribution for realizing our vision of a new earth. 
Close to the termination of your yearly membership (March 20th) you will receive an Email from us, with the option to extend your membership for another year. If we do not receive a response, your membership will terminate automatically after one year. 
Welcome to W³ – WIDE WORLD WILDERNESS!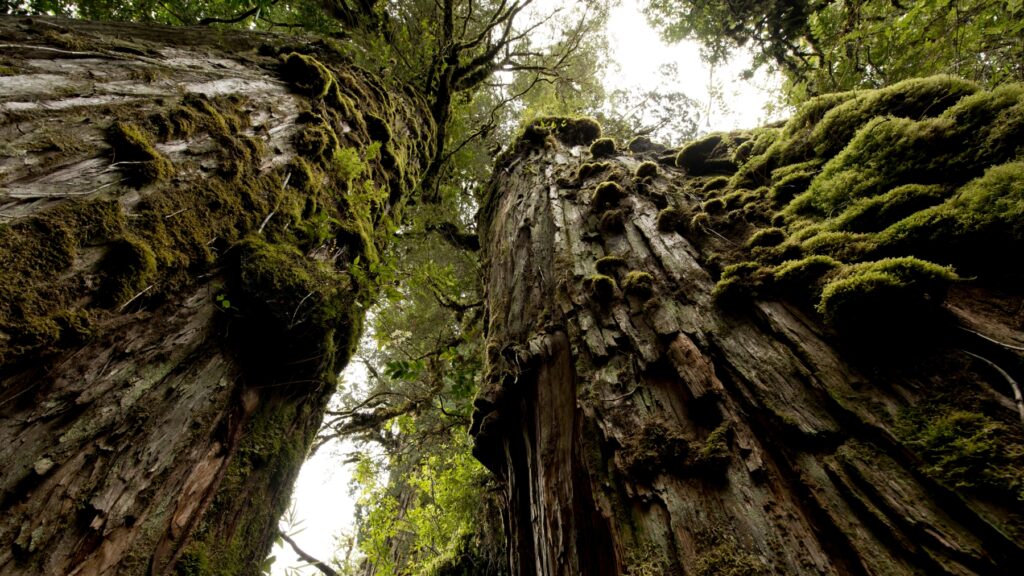 If you want to make a gift to the earth, your friends and/or family and protect some of the remaining primeval forests, you can purchase a tree gift certificate for € 50,00. You will receive an artistically designed expression of your solidarity.
If you would like to buy a tree gift certificate, please contact: presidente@3xw.global
In the context of her international peace and art project "PEACE SEEDS" the artist Gudrun Kargl has created the beautiful Peace Seed Patagonia 21. You can read all about this art project at www.gudrunkargl.at.
The art print, size A5, is limited to 100 copies. Your copy will come numbered as well as with a hand signature by the artist herself. The price amounts to € 333,00 with two thirds of the proceeds being used for our wilderness project in Patagonia. Please note that the original differs from this illustration. If you would like to purchase a Peace Seed Patagonia 21, please contact us: presidente@3xw.global
Even as a company it is possible to take responsibility for a flourishing biodiversity and the new earth.
How? There are various ways to do this:
FIRST
Are you an entrepreneur and would like to give a gift to your employees and/or customers?
An example might be: Which (Christmas) gift is the right one for your valued business partners?
It should be meaningful and special and express your company's sense of responsibility towards the environment. Our tree gift certificates meet all those criteria! You can purchase a tree gift certificate for each of your employees or customers. Thus, everyone in your team turns into a protector of a virgin forest tree in Patagonia.
Tree gift certificates cost € 50,00.
We will create an artistically designed certificate for you with the desired name(s), your company logo and a cosmogram of W³ – WEITE WELT WILDNIS.
If you are interested, please contact us at: presidente@3xw.global for more information. 
SECOND
You are an entrepreneur and would like to make a long-term commitment to the protection of the primeval forests in Patagonia by making a donation or a contribution per product sold or as a percentage of your turnover? What are the reasons for this and how could an individual cooperation look like?
– Your company makes a long-term, visible and tangible commitment to the protection of the primeval forest.
– You act as a responsible, thoughtful partner.
– We design and develop joint activities! Examples: We organize a slide show about Patagonia and the W³ project as an unforgettable and unique event for your employees, customers and other business partners.
– You receive one or more copies of the art print Peace Seed Patagonia 21 in A5 format, designed by the artist Gudrun Kargl as part of her international peace and art project "PEACE SEEDS" and limited to 100 pieces. Each copy is hand-signed and numbered.
– You use our W³ cosmogram for your brand presentation and report more about your commitment to the protection of the primeval forest. 
– You have the opportunity to visit the primeval forest area in Patagonia, the magical place at the foot of the Andes, in the middle of a huge, contiguous wilderness area, where we can organise events such as seminars or workshops for selected participants there. W³'s partner organisations know the area very well and are happy to help put together exceptional trips to Patagonia.
If you are interested and would like to know m ore, please contact us at: presidente@3xw.global for further information.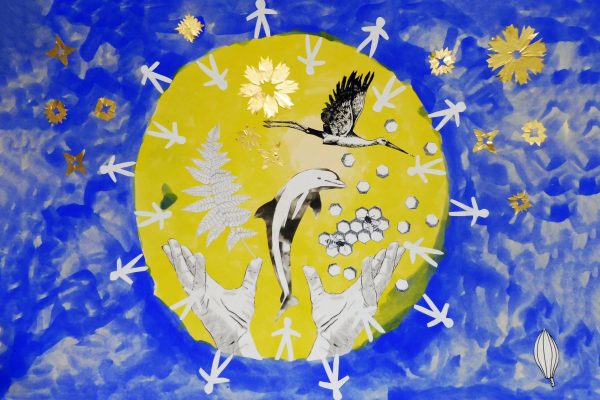 WE ARE GLAD YOU'VE FOUND US, WE LOOK FORWARD TO HEARING FROM YOU!